Turn back the clock with Botox. An injectable that works beneath the surface and temporarily relaxes the underlying muscle activity that causes moderate to severe frown lines, crow's feet, and forehead lines in adults – to help them look visibly smoother.
Botox is used to treat dynamic wrinkles or wrinkles that form from repeated facial expressions like frowning, squinting, and furrowing of the eyebrows. This product is a neurotoxin that is injected into the facial muscles to temporarily relax them, softening the overlying wrinkles. Botox treats crow's feet, forehead furrows, and frown lines. Botox can also improve the appearance of the neck by relaxing the midline superficial muscles which can give an aged appearance. The results from Botox treatment typically last three to four months.
Years of laughing, smiling and frowning can result in noticeable creases. This, paired with facial volume loss that occurs as part of the natural aging process, can create a tired and older-looking appearance. Botox can erase years of aging and give you a refreshed and youthful appearance. SILK offers the industry standard in Botox, with painless, safe, and effective Botox injections that are proven to treat an array of facial aging signs. Our medical spa nurses are expertly trained and skilled in administering Botox to create natural-looking results. Whether you desire a subtle or more dramatic enhancement, we can help you look as young as you feel.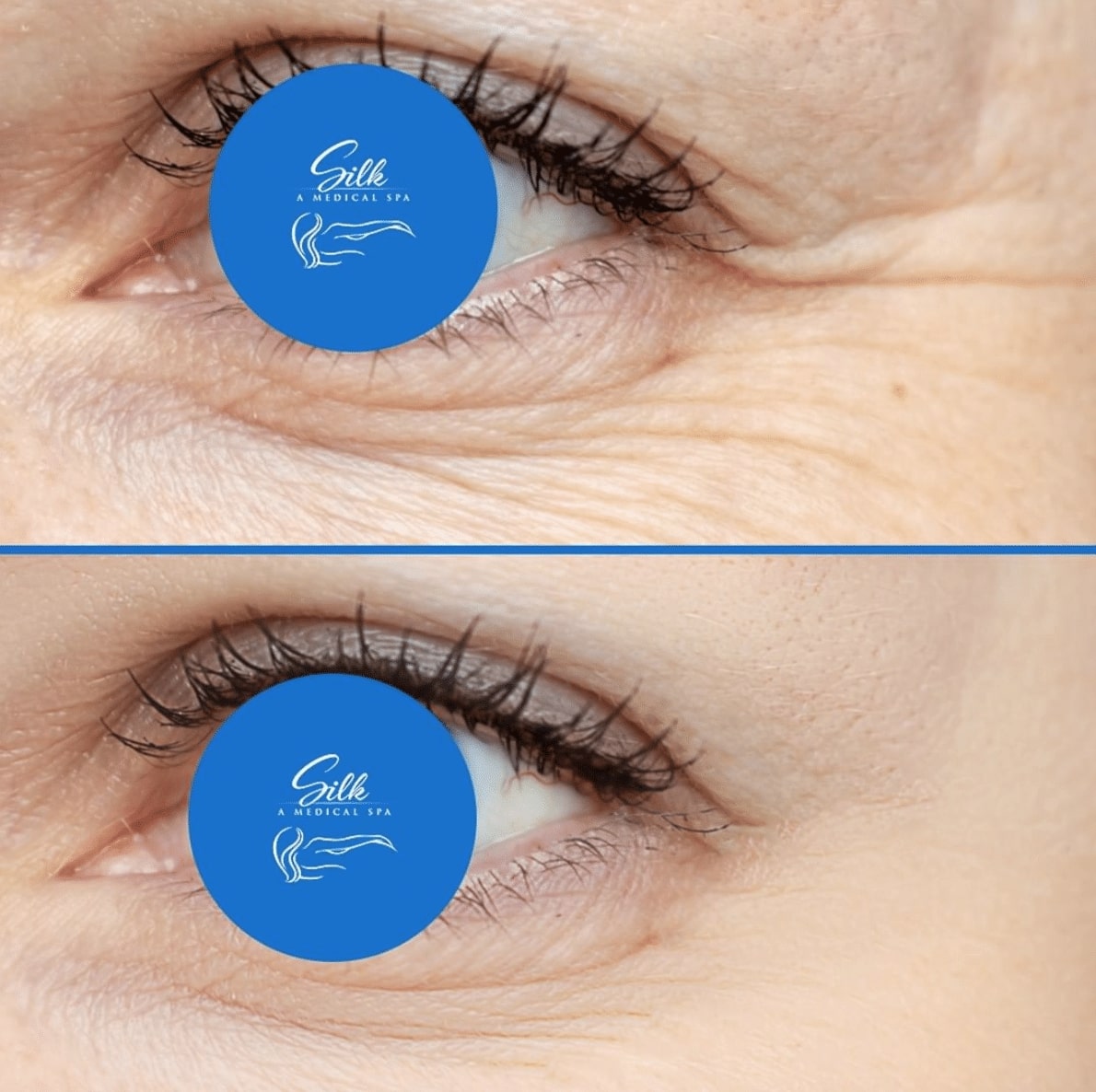 Frequently Asked Questions
Reverse & prevent the signs of ageing?